Drug and Alcohol Clearinghouse: The Ultimate Blind Date
The Date is Looming, But What Will It Look Like?
The Federal Motor Carrier Administration (FMCSA) has set the trucking industry up with a blind date but, we aren't completely sure of what it will look like. It's important to understand what the clearinghouse means for the transportation industry and how to plan for its implementation. There are several aspects that many find confusing or unclear. In this condensed version, DriverFacts has answers to some of the most frequently asked questions regarding the new rule. Click here to download the complete version of the white paper.
Clearinghouse at a Glance
The Drug and Alcohol Clearinghouse is a database created by FMCSA to house drug and alcohol violations for commercial vehicle drivers. It is designed to help FMCSA and motor carriers better identify commercial drivers who are prohibited from operating commercial vehicles due to drug & alcohol violations and refusals to test.
Employer/Carrier Responsibility
Employers must register with the clearinghouse and perform queries on current employees annually. When hiring a CDL driver, carriers must search the clearinghouse to see if the driver has any drug or alcohol violations.
Record Availability
Records of violations remain in the clearinghouse until all the following provisions are met and
reported to the database:
1. The driver completes a SAP evaluation and recommended education/treatment process
2. The driver receives a negative return-to-duty test
3. The driver successfully completes all follow-up tests
4. Five years have passed from the day the violation is submitted.
Implementation
The clearinghouse is scheduled to start on January 6, 2020 and will only contain violations that occur on or after this date. Data within the clearinghouse is referenced by the driver's CDL and date of birth.
Common Questions
Differences between full and limited queries?
Limited queries allow employers to see if any data exists about a driver in the clearinghouse but do not give any details. If the limited query shows that there is information in the driver's record, the employer must perform a full query within 24 hours which will provide detailed information. If the driver does not give consent, then the employer is obligated to prohibit the driver from performing safety sensitive operations.
Will there be a cost?
While there will be a charge to employers for conducting pre-employment and annual queries, the clearinghouse rule does not specify the exact cost. FMCSA plans to contract a third party to operate and maintain the clearinghouse; user fees will be addressed during the bidding process. It is possible that fees will be assessed for various services such as registration, limited queries, full queries and annual queries. It is imperative that the third party chosen to implement this process will prioritize affordability and ease of use.
While the FMCSA has set up the blind date for us, DriverFacts would like to help you go into it with as much helpful information as possible. If you have any questions or would like information about how DriverFacts can assist with your D&A testing process documentation and submissions to the Clearinghouse please call (888) 844-4730 x803. Click here to download the complete version of the white paper.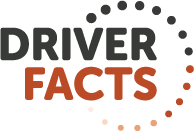 Since 1998, DriverFacts has helped safety and HR professionals eliminate the burdens of staying compliant with carrier-focused software and services. Our Third-Party Administration Service (T-PAS) automates responses to incoming DOT safety sensitive work history requests with real-time data updates and personalized accuracy checks plus maintains accurate driver data. Drug & Alcohol Manager is a driver test results management software that tracks and documents tests from request and collection to lab testing, results delivery for the trucking industry and saves time, money and allows recruiting to hire drivers faster.
The above article is sponsor-generated content. To learn more about sponsor-generated content, click here.