ATA has reported the driver shortage at more than 50,000 drivers with a potential to rise to 174,000 by 2024. With the average replacement cost per truck driver being approximately $12,000, losing current drivers significantly affects a fleet's bottom line. For example, a fleet with 200 drivers and 80% driver turnover will have to spend $1.9M a year to keep the capacity steady.
How does your fleet attract—and retain—the best of the shrinking driver pool?
Best-run fleets are using their data-driven reward program as a differentiator to attract and retain quality drivers. They don't rely on a simple once-a-year safety bonus program. Instead, they use monthly or quarterly driver scorecards based on comprehensive data across driver performance, safety, fuel efficiency and more to develop and retain quality drivers.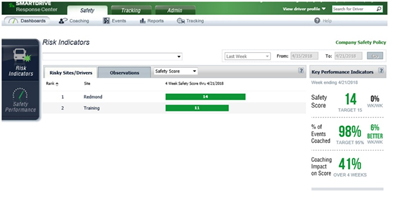 Driver incentive programs are challenging to get right. Although their ultimate goal is to keep each fleet's greatest resource (i.e., drivers) safe, successful and feeling valued by their employer, some of these programs have unintended consequences. For example, rewarding drivers simply on the number of miles driven or deliveries could lead to driver fatigue or unexpected risky driving behaviors.
Best-practices for running data-driven incentive programs
If you are starting a driver incentive program or enhancing your existing one, here are several factors that can positively impact your program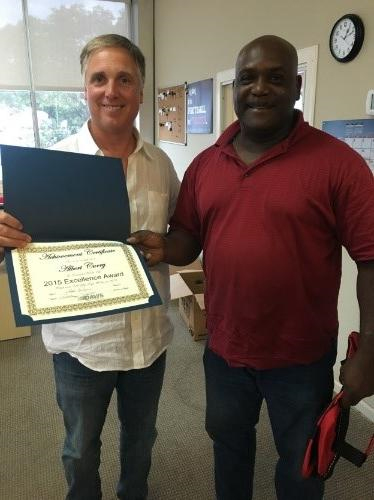 Get executive buy-in. The success of any incentive program requires top management as well as cross-functional (Ops, Safety, HR, etc.) support.
Establish clear objectives and goals for your program and make sure they are in line with your safety culture and goals. The most successful incentive programs boost driver performance, motivate drivers and, ultimately, improve driver retention.
Take advantage of ready-to-use, best practice KPIs and analytics to build a data-driven approach to measuring driver performance. Focus on a small number of KPIs, but maintain the flexibility to adapt KPIs to changing business goals.
Set targets that are achievable. A difficult target can deflate your drivers 'motivation.
Communicate the program to drivers and their families – instill a sense of excitement, pride and friendly competition.
Progressive positive recognition will keep your drivers engaged throughout the entire program. For example, the best drivers in the first month could receive a letter of recognition from the CEO, a company-wide acknowledgment for their continued stellar performance at the end of the second month and an invitation to an exclusive breakfast at the end of month three.
Ultimately, any driver incentive program needs to drive better driver performance and retention in order to pay for itself via cost savings coming from reduced accidents, workers compensation payouts, insurance premiums and more. Having the right metrics is critical to running a successful program.
Download this e-book to learn about highly effective tips and best practices for running data-driven incentive programs.

SmartDrive Systems, the recipient of Frost & Sullivan's Customer Value Leadership Award for Video Safety Solutions gives fleets and drivers unprecedented driving performance insight and analysis, helping save fuel, expenses and lives. Its video analysis, predictive analytics and personalized performance program help fleets improve driving skills, lower operating costs and deliver significant ROI. With an easy-to-use managed service, fleets and drivers can access and self-manage driving performance anytime, anywhere. The company, which is ranked as one of the fastest growing companies by Deloitte's Technology Fast 500™, has compiled the world's largest storehouse of more than 220 million analyzed risky-driving events. SmartDrive Systems is based in San Diego, and employs over 725 people worldwide.
The above article is sponsor-generated content. To learn more about sponsor-generated content, click here.