In the rapidly-changing landscape of freight management, the issue that remains at the forefront of the industry is capacity. What is driving this issue? Why now? This certainly has much to do with the recent trend of constrained capacity but, to understand the answers to these questions, it is important to examine the past industry direction in addition to current market conditions.
Historically, the transportation industry has been seen as technology-averse. While other industries focused on leveraging technological advancements, transportation relied on operational excellence. Recent history, however, has shown that adopting the technologies available to the industry has enabled even better performance. As a result, the transportation industry, particularly logistics, has embraced many of the tools now available—and is hungry for innovation.
The industry has achieved significant success in advancing freight visibility and connectivity solutions. Solutions like Descartes MacroPoint™ have led the way in this endeavor as it has focused on delivering connected solutions to shippers and logistics service providers. Now, Descartes MacroPoint is evolving for the future with new Capacity Matching capabilities, which leverages its connectivity backbone and industry experience.
Past and current market conditions, however, have made the industry attractive to outside entrants. A technology gap and the changing capacity landscape impacted by ELDs and driver shortages has given rise to a wave of companies looking to disrupt logistics and disintermediate 3PLs and freight brokers. Their focus is on efficiently booking carriers through automation, but this strategy neglects many of the core challenges in the industry.
The logistics industry is both incredibly complex and fragmented. Both realities further exemplify the value the current market participants (3PLs, freight brokers) have in transportation. The deep expertise these companies bring as well as their ability to access capacity from a large variety of carriers make them a vital resource to shippers. Solutions like Descartes MacroPoint, therefore, look to help advance the industry by enabling 3PLs and freight brokers with better technology aimed at consolidating the market, presenting verifiable and actionable data, and bringing efficiency to the sourcing/booking process.
The Descartes MacroPoint Capacity Matching tool addresses the main concerns that prevent 3PLs from executing more efficiently. By eliminating the manual process of finding capacity and consolidating the fragmented nature of private carrier portals, the next generation of capacity matching tools aim to empower its users.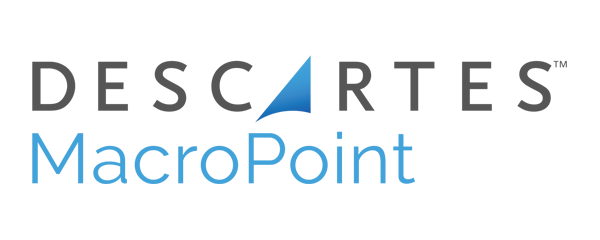 The Descartes MacroPoint solution runs a connected network of over 2 million trucking assets and drivers. By connecting to trucks through integrations with on-board ELDs, TMS platforms, GPS-enabled smart phone apps and location-based mobile phone triangulation. Descartes' acquisition of MacroPoint makes MacroPoint customers members of the world's premier global logistics community – the Descartes Global Logistics Network™ (Descartes GLN™)– facilitating improved performance and productivity of logistics operations around the world. As part of this community, MacroPoint's customers will have access to the Descartes GLN via Descartes' Logistics Technology Platform to expand modes and sources of tracking information, improve rate management, dock appointment scheduling, transportation management, routing and scheduling, and in-transit inventory visibility. 
The above article is sponsor-generated content. To learn more about sponsor-generated content, click here.