Today's shippers are ushering in a new age (and definition) of real-time supply chain visibility. Long gone are the days of delayed EDI, manual check calls and multi-day delivery windows. These are things you already know. Are you looking to empower your customers and transportation operations with visibility offerings that will give you a competitive advantage? Let's talk about how we can help you do just that.
Customers are demanding intelligent, actionable visibility data, which requires a powerful network of connected technologies. Predictive ETAs, geo-fence alerts, temperature monitoring, live weather and traffic are all critical to their growing desire to 'manage by exception', and you can open your customers eyes to even greater value when you start to speak their language.
For shippers, the fundamental concept of transportation is centered around buying and managing capacity and the physical movement of products. That means asset utilization, inventory management, transportation costs and customer service can all be improved when visibility is acknowledged as a cornerstone of meaningful, network-aware-collaboration. This is a concept you must bring to your customers to create a foothold as a trusted logistics service provider. This leads to the often talked about idea surrounding collaborative transportation management and how your customer's planning, forecasting and replenishment processes can be continuously improved through visibility. By embracing this collaborative visibility approach, you can increase delivery performance and customer satisfaction, likely leading to new business opportunities.
So how do you take that next step to realizing the untapped benefits of complete customer visibility? Get connected with a visibility platform. Descartes MacroPoint™ is the leading multimodal, freight visibility platform used by shippers, brokers and 3PLs to obtain real-time visibility of in-transit freight. To our customers, visibility means more than just when and where; it extends to automated communication, visualization and analysis of all of their available logistics data.
The Descartes MacroPoint network is a single point of access to all tracking modes and logistics data sources. This network has enabled us to create an ecosystem of the industry's best technology partners and currently provides some aspect of visibility to approximately 80% of the top 100 North American brokers and approximately 60% of the top 50 global logistics service providers.
Today, more than ever, there is a greater demand for real-time freight visibility. Satisfied customers are repeat customers, and a partnership with Descartes ensures your ability to satisfy your customers' visibility requirements, no matter the circumstances.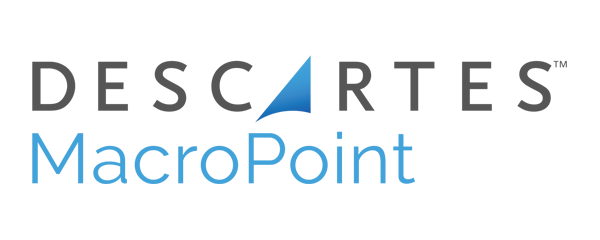 Descartes MacroPoint™ runs a network of over 2 million trucking assets and drivers by connecting to trucks through integrations with on-board electronic logging devices (ELDs), transportation management systems, GPS-enabled smart phone apps and location-based mobile phone triangulation. Descartes' acquisition makes MacroPoint customers members of the world's premier global logistics community – the Descartes Global Logistics Network™ – facilitating improved performance and productivity of logistics operations around the world. As part of this community, customers have access to expanded modes and sources of tracking information, improved rate management, dock appointment scheduling, transportation management, routing and scheduling, in-transit inventory visibility and more. 
The above article is sponsor-generated content. To learn more about sponsor-generated content, click here.