When there's an accident involving a car and semi-truck, most people might assume the fault lies with the truck. More often than not, they'd be wrong. 75% of incidents out on the road are not the fault of the truck driver. But without definitive evidence otherwise, truck drivers are often at risk of wrongful litigation. PeopleNet is working to change this by offering the only video solution on the market to fully integrate with fleet mobility systems: Video Intelligence.
Launched in 2016, PeopleNet's Video Intelligence solution combines forward, rear and side-facing cameras to record a near 360˚ view around the truck – ensuring the whole visual story is captured in the case of an accident. On top of that, it automatically pairs video with real-time information including vehicle speed, GPS location and more to give fleets and drivers a complete picture of what happens out on the road. The end result is a neutral eyewitness that leaves nothing to the imagination when it comes to the question of, "What happened?"
The trend towards forward and side-facing cameras is one that switches from the notion of watching drivers (with traditional driver-facing cameras), to watching out for drivers. The Video Intelligence platform is continually changing in order to give back office personnel the ability to immediately make decisions to protect their drivers, and even help prevent future incidents by providing safety analytics to identify coaching opportunities.
"One of the key strengths of Video Intelligence is that it is constantly evolving based on the feedback we receive from customers," said Jim Angel, Vice President of Video Intelligence Solutions for PeopleNet.
Over the course of the last 12 months, PeopleNet has released multiple updates aimed at improving the functionality and user experience for both drivers and back office personnel. Some of the enhancements deployed include:
Enhanced reporting with the launch of Executive Summary Dashboards provides a high-level overview of top Onboard Event Recording® (OER) events as well as driver coaching trends.
Streamlined maintenance through the DVR Health tab gives back office personnel access to the current status of DVRs. Fleets are alerted in real-time of suspected problems and receive important DVR information including vehicle number, last video sent and last time online.
Real-time visibility with the Snapshot feature offers back office personnel a real-time view of a camera on a particular truck. The Snapshot feature also allows installers to test camera functionality during installation, troubleshoot equipment and ensure the camera is positioned at the correct angle.
Expanded filtering options include the capability to filter by terminal to view videos and identify driver trends in a particular geographical region.
Configurable posted speed warnings determine when drivers are exceeding the posted speed limit and allow for improved coaching.
"Video Intelligence allows us to watch out for all drivers in our fleet," said Curtis Carr, Vice President, Safety and Risk Management for Estes Express Lines. "Through these continued improvements to the platform, we are able to rely on cutting-edge technology that helps our drivers and back office personnel work together to make the roads safer for everyone."
There was a time in the not-too-distant past when fleets were unsure of the ROI for installing in-cab cameras in their trucks. More and more, fleets are seeing solutions like Video Intelligence as an essential piece of protection for their most valuable assets: their drivers.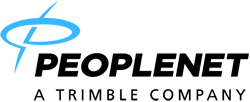 PeopleNet provides solutions to help fleets improve safety and compliance and reduce costs. PeopleNet's network communications, mobility and analytics products are used by more than 2,000 truckload, LTL, private, and energy services fleets throughout North America. PeopleNet was established in 1994 and is headquartered in Minnetonka, Minnesota – with an office in Ontario, Canada. PeopleNet is a Trimble (NASDAQ: TRIMB) Company and part of its international Transportation and Logistics Division. To learn more about PeopleNet and its products, visit www.peoplenetonline.com or call (888) 346-3486.
The above article is sponsor-generated content. To learn more about sponsor-generated content, click here.