Delays during service events have a profoundly negative impact on uptime, operational efficiency, and profitability. However, forward-thinking companies recognize that improving service management for commercial assets can be key to creating a sustainable competitive advantage.
One of those enterprises is Oakley Transport, the Lake Wales, Florida-based liquid bulk food grade transportation services provider with a fleet that includes more than 500 tractors and 550 trailers.
A few years ago, Oakley Transport was like most carriers, spending 80% to 95% of service event time on unproductive tasks by using phone, email, paper and siloed applications to communicate and collaborate around service events.
Unfortunately, few companies take the time to truly understand the root causes and real impacts of downtime on operational efficiencies and profitability, and seem satisfied with existing approaches that treat an inefficient process as the "cost of doing business".
Today, it's an entirely different story at Oakley Transport. Under the direction of Pete Nativo, Vice President of Fleet Solutions, using the Decisiv Service Relationship Management (SRM) platform to manage more than 200 external service events per month, the company is realizing significant savings:
$60,000 per year by not having to add an additional breakdown specialist
$50,000, a 9% improvement in five months, by ensuring all warranty claims on covered items are filed and recovered
$40,000 annually by transferring a breakdown specialist to the company's operations department
$20,000 per year by eliminating estimate-invoice mismatches
A 10% improvement in asset utilization by reducing downtime for service and repair events
A reduction in five months in the driver turnover rate from 95% to 65%
Oakley's experience mirrors the value that other fleets, service providers, and OEMs are realizing with the Decisiv SRM platform. Volvo Trucks, for example, has reduced triage time more than 70%, lowered downtime more than 20%, and improved "fix it right the first time" success by more than 90% by integrating their connected asset strategy into the Decisiv platform and enabling access to the platform to its breakdown center, field and corporate personnel, dealers, and fleets.
The Decisiv Service Relationship Management platform brings the right information to the right people at the right time by making it easy to add a layer of communication and collaboration to legacy systems and connected asset data.
Find out more about how Oakley Transport is using SRM to reduce costs, increase asset utilization and make maintenance a competitive advantage.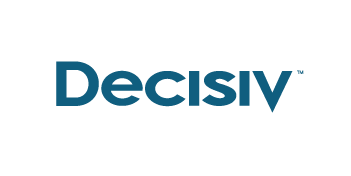 Decisiv Service Relationship Management (SRM) software is already the choice of major vehicle manufacturers, including Volvo, Mack, Hino, Peterbilt, and Kenworth, as well as their dealers and call centers, service networks and managed maintenance providers, and a growing number of fleet customers. For information, visit www.decisiv.com
The above article is sponsor-generated content. To learn more about sponsor-generated content, click here.